XIN center have lunch with the Israeli ambassador
On September 16th 2015, by the invitation of Israeli Ambassador Matan Vilnai, the XIN Center and Schwarzman Scholars of Tsinghua University visited the Israeli Embassy, and had lunch with the ambassador and his wife. Attendees included Prof. Qingzhong Pan, executive vice president of Schwarzman College, Tsinghua University. Yi Jiang, general manager of XIN center, and Xuan YIN, external affairs and cooperation director of XIN Center. The First Secretary of the Israeli Embassy Shimei (Michal Schwartz) also attended.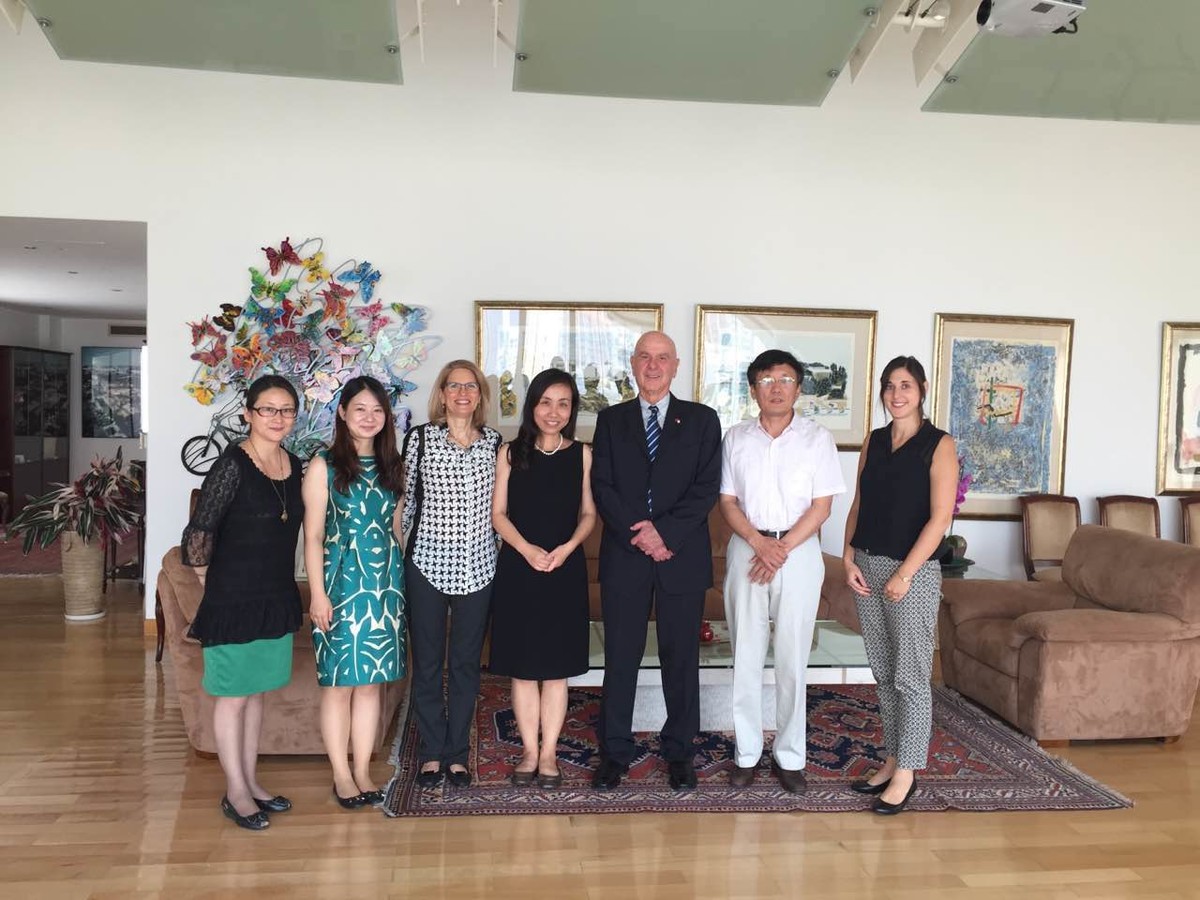 The XIN Center received a warm welcome from the ambassador, and they discussed topics including culture, art, literature and education in great depth. Addressing XIN's visit to Israel in September, he indicated that he welcomed and encouraged the visit, and sincerely hoped that mutual exchanges in culture, education, and other respects could proliferate. The ambassador advised that visits between XIN center and organizations in Israel should take positive action to further implementation of their agreements. The ambassador will attend and give a speech on the upcoming second XIN Forum in October in 2015.