On September 13-14. Guests include Israeli Ambassador to China Heifetz Zvi, Vice Chairperson of Tsinghua University Council Li Yibing, Director of XIN Center, Dean of Technology Transfer Office, Tsinghua University Jin Qinxian, Co-Director of XIN Center Yael Hanein, XIN Center General Manager Jiang Yi, XIN Center Co-Manager Yuval Kupitz, Vice Director of Institute for Global Industry Tsinghua University Zhu Hengyuan. More than one hundred experts, entrepreneurs, investors and government officials attended the Forum and had in-depth exchange of views and discussion on technology innovation and cooperation between China and Israel.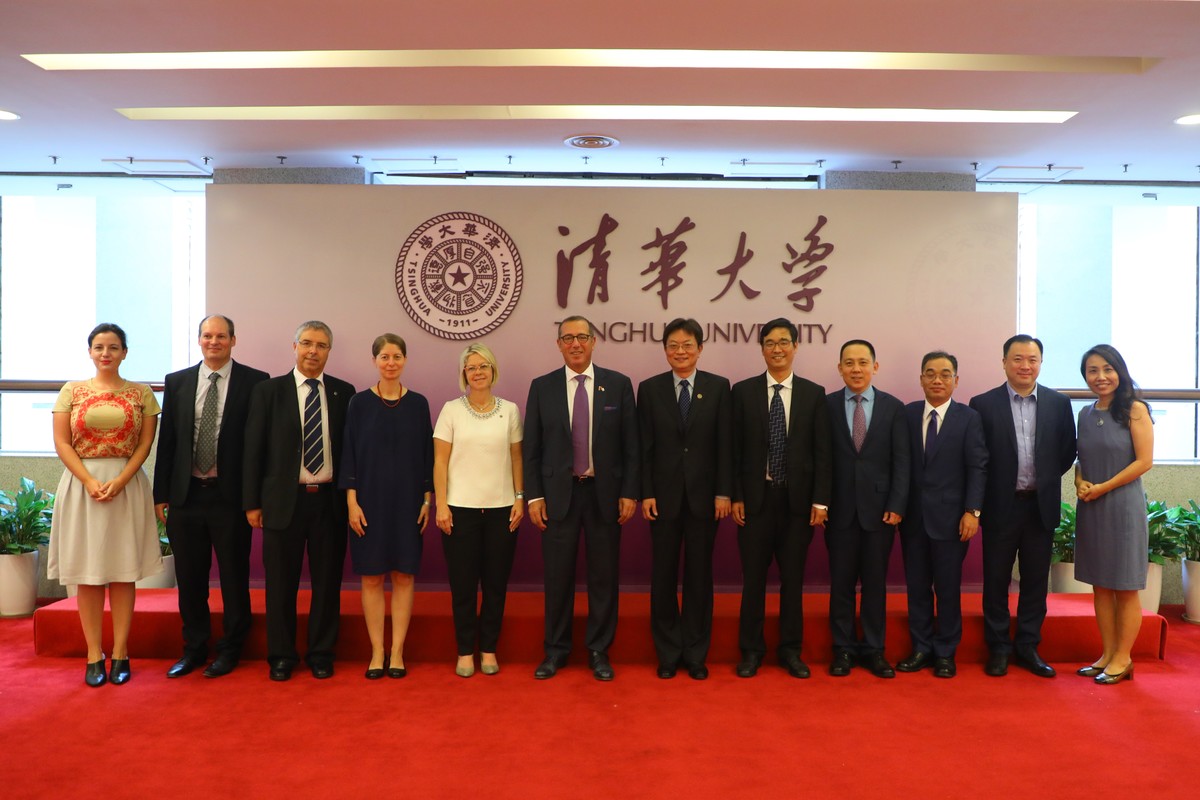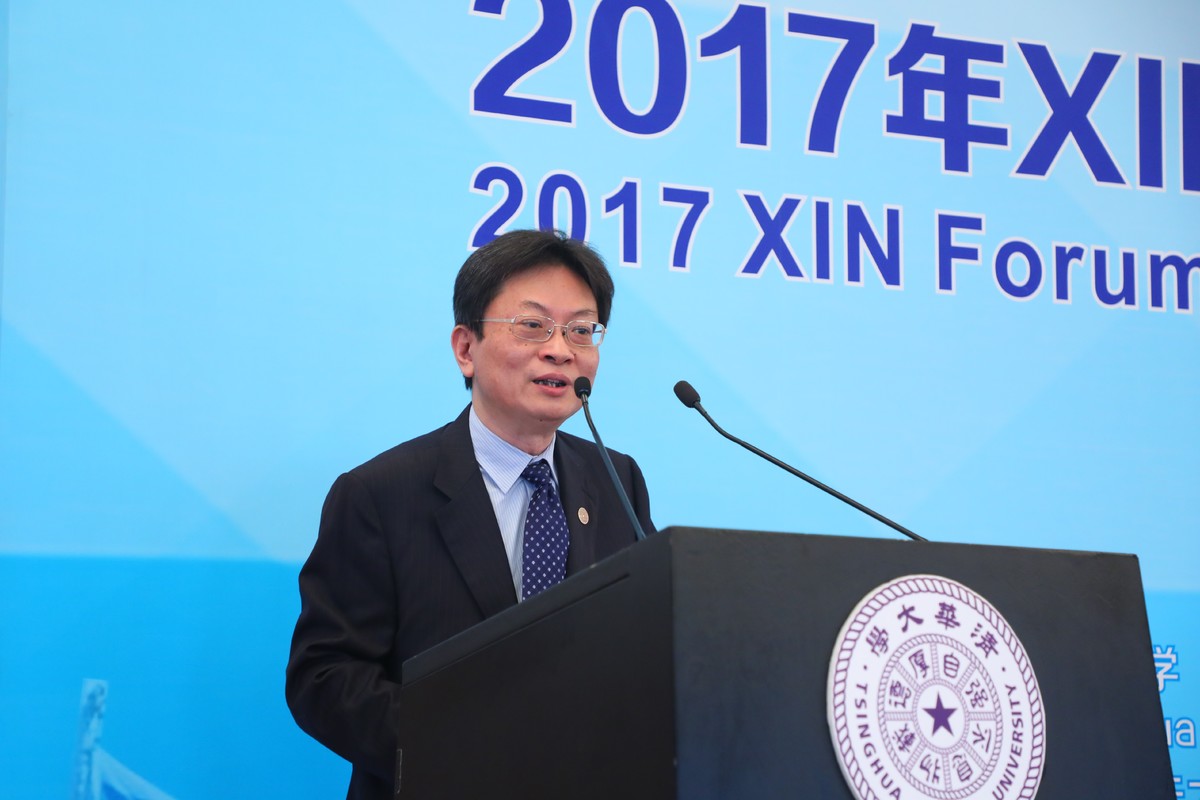 Vice Chairperson of Tsinghua University Professor Li Yibing expressed his gratitude to the XIN center in promoting technological innovation, conducting international academic exchanges and cooperation, and exploring the international technology transfer model.
Israeli Ambassador to China Heifetz Zvi congratulated the success of the XIN Center Forum. He said that XIN Center has played a leading role in the cooperation between the two countries in promoting academic achievements, inter-departmental collaboration and business investment. He hoped that the cooperation between universities would be closer and wish that XIN Center will become the center of China's technology transfer and a bridge between two countries in technology, culture and friendship.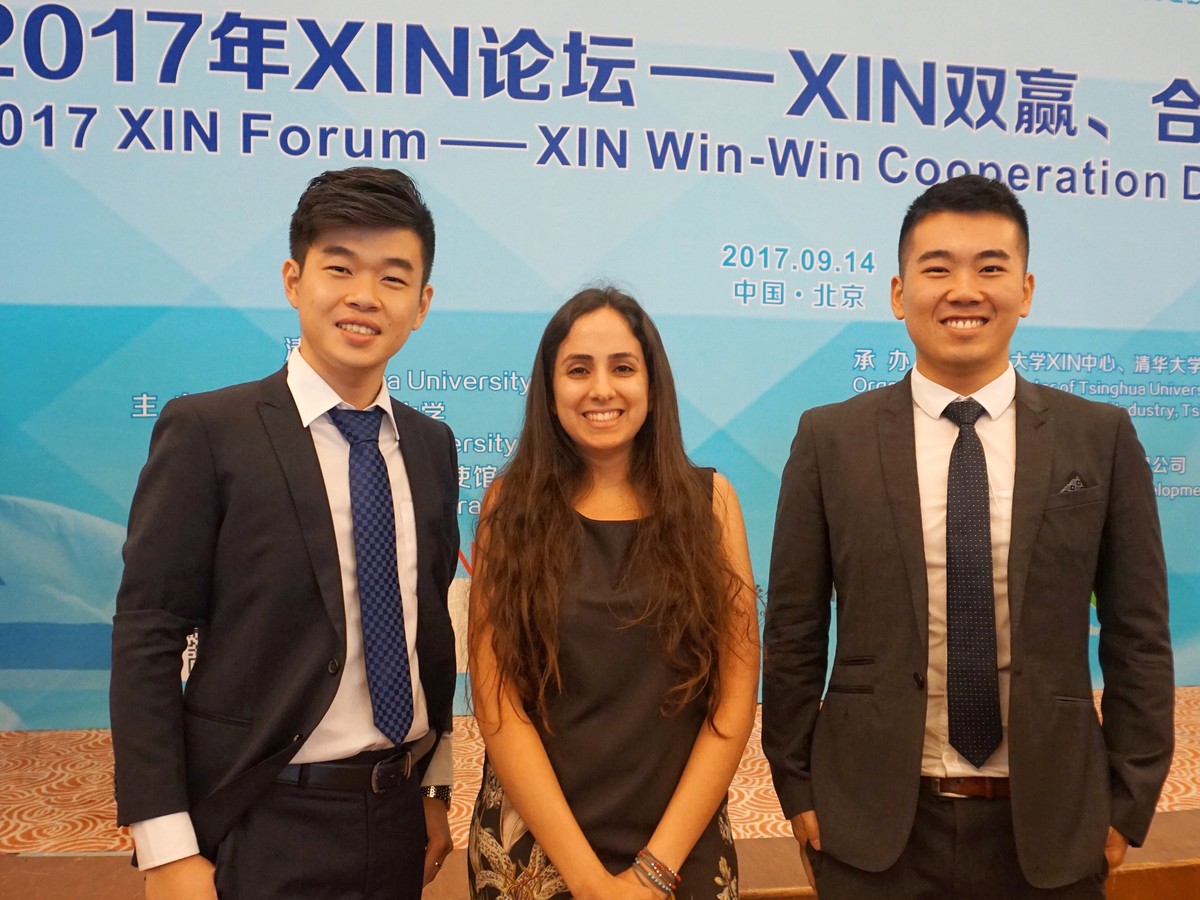 Tsinghua University Ph.D. candidates Wang Zhou, Cheng Yichun and Tel Aviv University Ph.D. candidate Nova Giarat presided over the two-days forum.
Mr. Yuval Kupitz introduced the development of XIN Center, and the four aspects of personnel training, scientific research cooperation innovation, technology transfer and a platform for teaching and learning.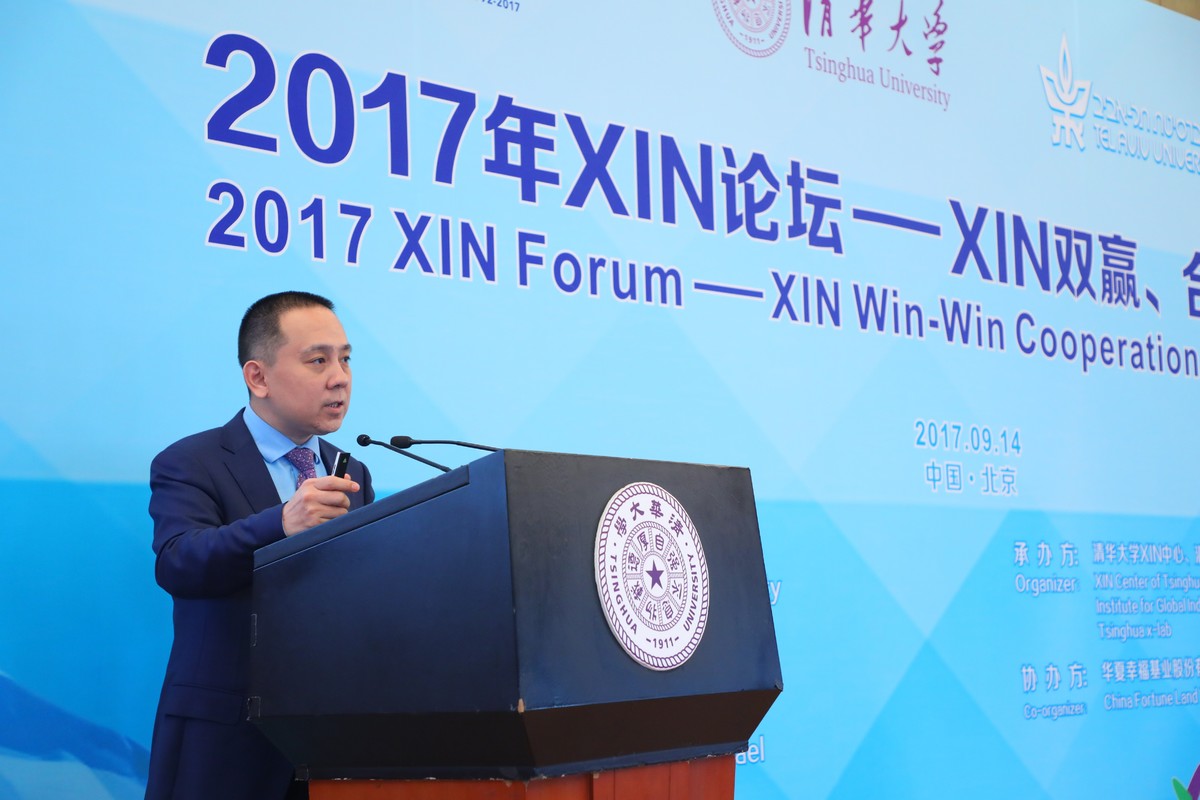 In the keynote speech, Mr. Zhao Wei, CEO of China Fortune Land Development Co., Ltd.(CFLD), introduced the eight industrial service systems of CFLD and the "Global Technology - Huaxia Accelerate - China Creation" innovative development model; Head of Economic Mission, Israel's Embassy to China, Mr. Chaim Martin introduced the medical investment venture in Israel; Dr. Zhao Lei from TusPark Ventures presented the encounter challenges of the innovation and technology in the Chinese market.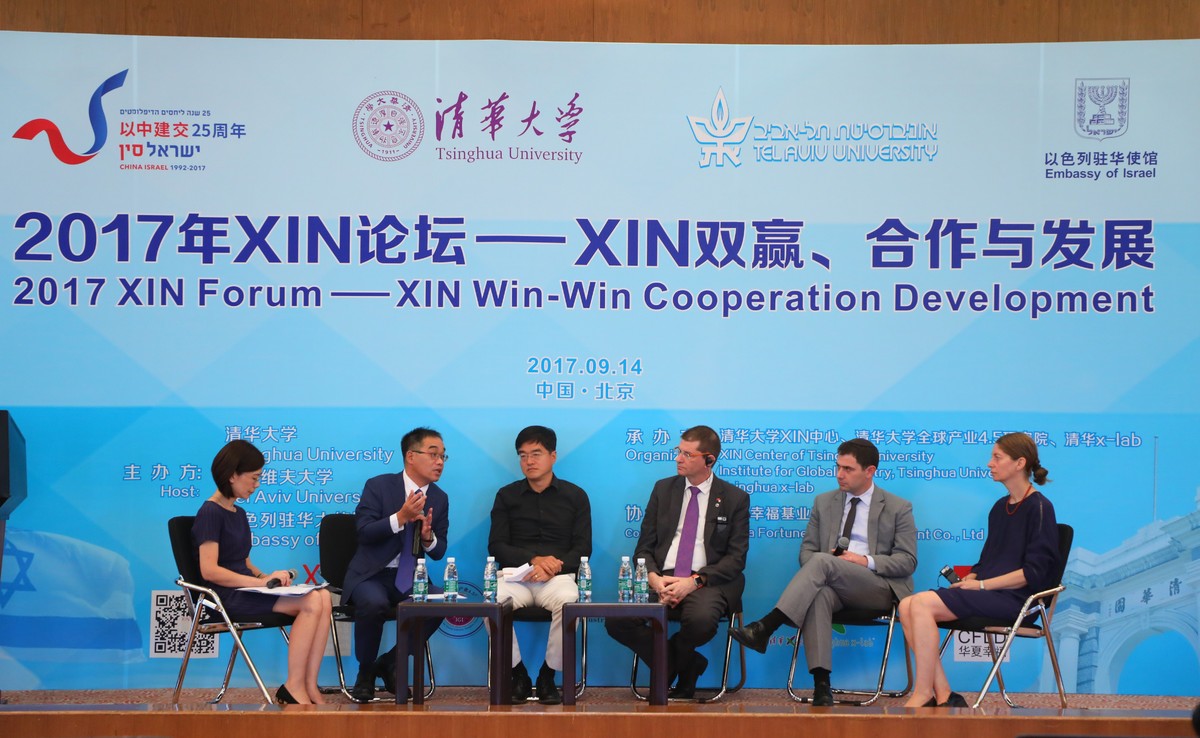 During the symposium, participants focused on the issues of global health and sustainable development in technological innovation, policy, and investment venture.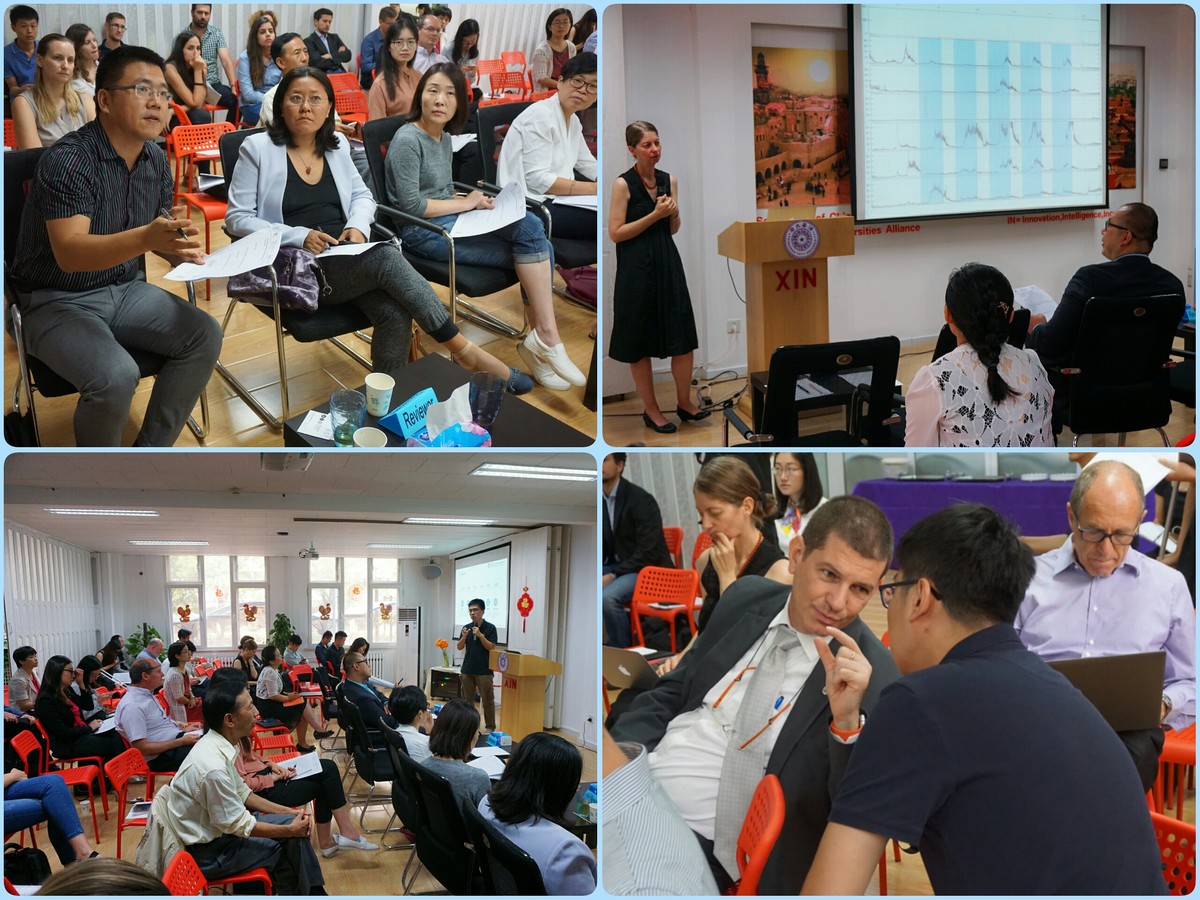 During the two-day event, XIN Center also held project review and roadshow among the researchers and students from two universities, as well as the introduction of the Israeli medical incubator projects for investment institutions and enterprises in the medical field.