President Yong Qiu visits XIN Center On 14th June, 2015.
On June 14th, 2015, Yong Qiu, the president of Tsinghua University visited the XIN center and investigated XIN's establishment and development process. The Vice President Qikun Xue participated.
QuanShui Zheng, dean of the XIN Center, gave a presentation on the center's development course, operation model, innovation talent training, and future development strategy. He discussed how the XIN Center has recruited a batch of aspirational and talented young scientists and students since its establishment on May 20th, 2014. XIN has launched a series of creative and forward-looking research projects, and created an, inclusive and international innovation environment, in order to achieve the rapid transformation from basic research to actual output.
Yi Jiang, general manager of the XIN center gave a report about current staffing, finance, and cooperating with other enterprises.
After being briefed, President Yong Qiu pointed out that XIN should develop as an innovative science and technology cooperation and communication platform on the national level. XIN should refine its goals and integrate the XIN Center's position into school-scale interdisciplinary research and technology transfer programs. He said, the XIN center was still in an exploratory stage and would inevitably encounter some difficulties, but that Tsinghua University would support XIN as always.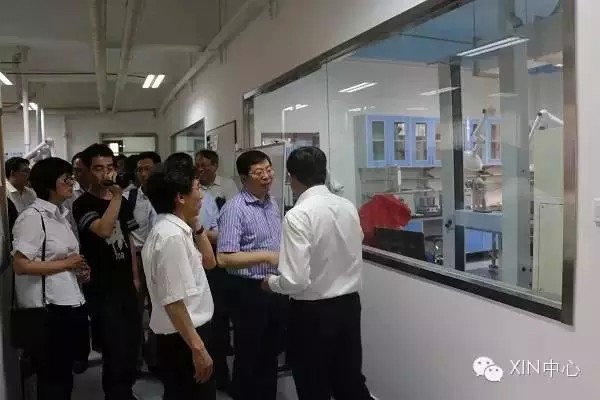 President Yong Qiu also visited the super lubrication laboratory, nanomaterials and chemical laboratory, micronano flow and biological laboratories.
Officials of the Graduate School, Science Academy, President's Office, the personnel resources department, international department, education foundation and other units jointed the conference.