XIN Center held the Inaugural Forum of Presidents of Israel-China Higher Education Institutions on March 29th in Jerusalem. Chinese Vice Premier Liu Yandong delivered a keynote speech at the forum.
During the forum a number of educational or research agreements were signed, witnessed by Chinese Vice Premier Liu Yandong and Israeli Minister of Education Naftali Bennett.
It included a MOU by Tsinghua University and Tel Aviv University on comprehensive cooperation in innovation, entrepreneurship and scholarship.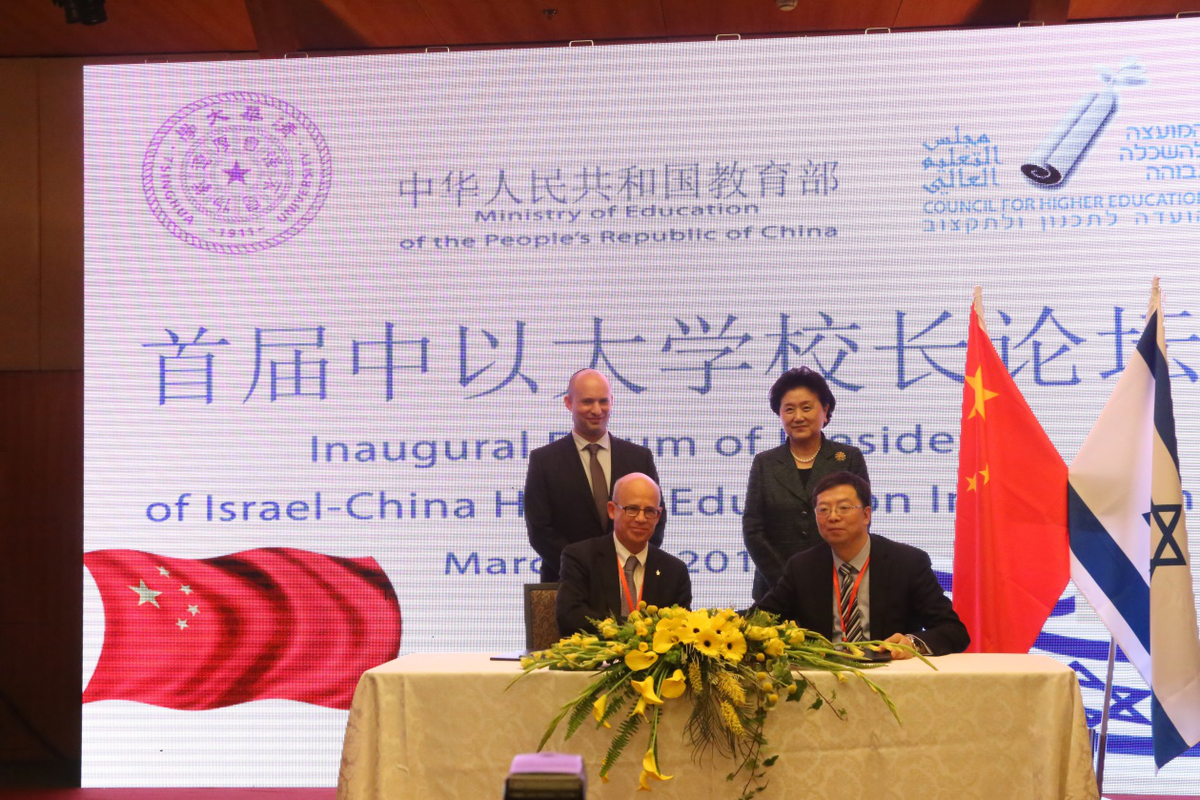 XIN Center signed a Memorandum of Understanding with ALON Medtech Ventures, Pingshan New District and China Fortune Land Development.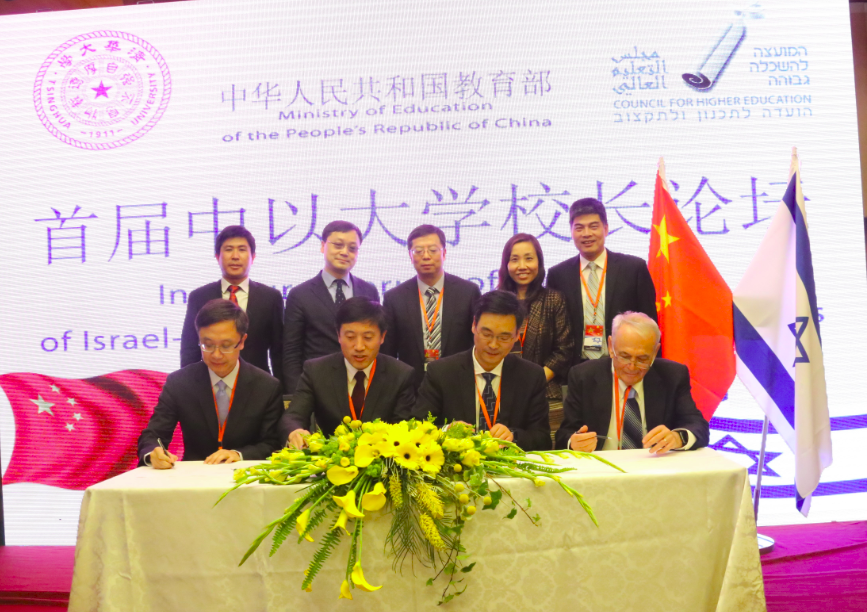 Professor Qiu Yong, President of Tsinghua University, shared his insights into future cooperation between the two countries.
"Cultural inheritance and technological innovation are inherent missions of a university. It is a place where we pass on civilization, sow our hopes, nurture our dreams, and create our future. I believe that with the joint effort from universities in China and Israel, collaboration in technological innovation between the two countries will be greatly strengthened."
——Qiu Yong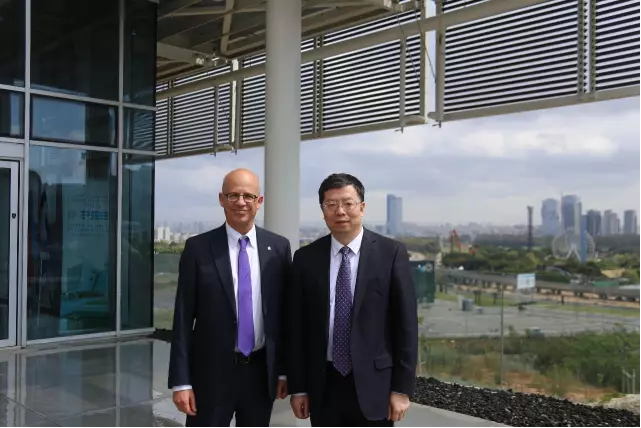 Led by Tsinghua University, the "7+7" Research University Alliance was founded in 2014 with the aim of promoting strategic cooperation between China and Israel.
"An open call for joint projects last year at Tel Aviv University and Tsinghua University resulted in more than 100 project proposals in biology, materials science, healthcare, energy, environment, electronics, aerospace and other fields, " said Professor Joseph Klafter, President of Tel Aviv University and the representative of the Committee of University Presidents of Israel.
The forum was organized by China's Ministry of Education and XIN Center on behalf of Tsinghua University, together with the Council for Higher Education of Israel.
Senior officials of the members of the 7+7 Research University Alliance, along with representatives of other 28 invited peer universities and colleges, attended the forum. They signed a number of agreements that will strengthen future collaboration in higher education, cultural exchange, and technological innovation between the two countries.
As the members of the 7+7 Research University Alliance, the seven Chinese universities include Tsinghua University as initiator, Peking University, Nanjing University, Renmin University of China, Shandong University, China Agricultural University, and Northwest A&F University.
The Israeli counterparts include Technion - Israel Institute of Technology, Tel Aviv University, the Hebrew University of Jerusalem, the Weizmann Institute of Science, Ben-Gurion University of the Negev, University of Haifa, and Bar-Ilan University.