In May 2016, Vice Premier Liu Yandong on The Inaugural Forum of Presidents of Israel-China Higher Education Institutions has raised four "hopes", she hopes that the Universities in China and Israel will cooperate to lead the mission to enhance the friendships between the two countries; that they will education and nurture to become incubators for brightest talents; that they will focus on market needs to become engines for innovation and entrepreneurship; that they will be visionary to become the think tank for future planning. Towards these aims, the members of the China-Israel 7+7 Research Universities Alliance has achieved the developments as summarized below.
01 Alliance Building
XIN Center-Tsinghua University as the Secretariat for the Alliance is responsible for the communication among the Chinese member universities, Department of Education of China, Council for Higher Education of Israel, and the committee of University Presidents of Israel. To further enhance the links between the member institutions, XIN Center-Tsinghua University launched the Wechat public platform(中以研究型高校联盟) to realize resource sharing and real time information update. The account has now started regular news and information update.
02 Chinese members development update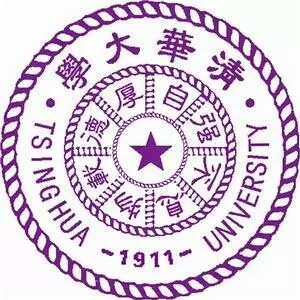 Building top platform for exchange and cooperation between China and Israel.
Tsinghua University, Tel Aviv University, and Morningside from Hong Kong jointly held the first annual CHINA ISRAEL INNOVATION FORUM (CIIF) in Beijing on September 1-2, 2016. The invitation-only FORUM brought together influential individuals from academia, government, and industry – both from China and Israel – to explore the latest in technological developments and university-driven innovations.

In 2016, the XIN Forum broke the restriction of location, and held the event in both Beijing and Shenzhen. On September 21st, 2016 XIN forum Project Review was held at Tsinghua University. 13 project teams from Tel Aviv University and Tsinghua University have brought their latest updates in technology development and marketing. Selected project will be sent to Shenzhen to link with potential investors. The Beijing-Shenzhen cooperation screening and delivery process has opened a new pattern of north and the south strategic cooperation for XIN Center. On 23rd Sept 2016, the China-Israel XIN Forum on Medical and Life Science Innovation and Investment was held successfully in Shenzhen by Shenzhen Pingshan New District Administrative Committee, China Council for the Promotion of International Trade Shenzhen Committee and XIN Center - Tsinghua University. As the first ever high level exchange with the focuses on a single industry between China and Israel, the Forum caught huge amount of attention from various section of the society.
Promote academic exchange and project cooperation and education.
2016 Tsinghua- TAU Workshop on Frontiers of Science and Technology was held in Kuangou, Beijing from September 18th to September 20th, 2016. The seminar was co-organized by Center for Nano and Micro Mechanics (CNMM) of Tsinghua University and XIN Center.

Bio-Cell group of Tsinghua university made a comprehensive cooperation with Prof. Itai Benhar, the Biotechnology Department Chairman of Tel Aviv university Israel, and a global leading researcher in antibody engineering/ targeted drug system design field. Further, they together applied for the National Natural Science Foundation of International (regional) Cooperation and Exchange Program, and the goal is to explore brand new approach for heparin targeted drug delivery/new applications.

4 selected students were sent to Israel to participate in Summer School held by Tel Aviv University, exchanging ideas with Israeli, American and Italian scientists.
Exchange and development of new model of cooperation
Ms. Idit Shamir, Minister – Counsellor,Director of China-Israel JointEconomic Task Force and Innovation Affairs , Embassy of Israel in Beijing was received by XIN Center, Ideas were exchange on models of cooperation between the embassy and universities, preliminary assumption were achieved in the meeting.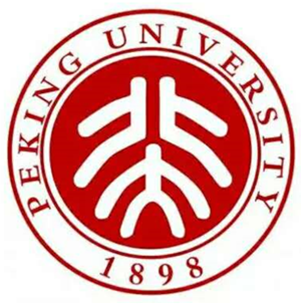 The project "Chinese Cultural Heritage in Israel" was launched in July 2016 under the cooperation between Hebrew Language Division, School of Foreign Languages, Peking University and Department of Asian Studies, Hebrew University. Chinese and Israeli faculty members and students search for local Chinese cultural heritage, collect relevant literature and materials and conduct field visits so as to have deeper understanding of bilateral historical and cultural exchanges between the two countries.
"PKU China-Arab Cross-Cultural Exchange Project" took place in July 2016 in Israel. Apart from Association of Former Residents of China, the Summer Visit also covered hi-tech industry of Israel.
From 9 to 18th August 2016, the PKU-Confucius Institute of Hebrew University educators' delegation visited Peking University. The delegation was consisted of representatives from Continuing Education Institute at the Hebrew University of Jerusalem, and major primary and junior high schools, language centers and publishing houses in Jerusalem.
From September to October 2016, Prof. Yoram Peri, a renowned Israeli scholar, at the invitation of PKU School of Foreign Languages, visited Peking University and delivered thematic lectures.
Renmin University of China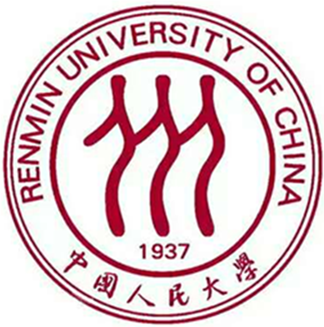 The Israeli branch of China Renmin University Press has carried out extensive business negotiations and signed agreements with a number of Israeli press and publishing corporations, including Israel Commercial Press. It has actively planned the translation and publication of many new books. The local awareness of China Renmin University Press keeps increasing in Israel.
An increasing number of students show interest in pursuing short-term studies in Israel. This July, sixteen RUC students took part in the summer programs offered by Tel Aviv University, Ben-Gurion University of the Negev, Technion and Bar Ilan University.
The Hebrew version of Chinese teaching material "Kuaile Hanyu" has been completed. The new materials are expected to be used in Israeli primary and middle schools in the new semester, providing high quality Chinese teaching resources for Israeli students. The project has been highly praised by the Israeli Ministry of Education.
A number of academic and cultural exchange activities have been carried out through the Confucius Institute at Tel Aviv University. From July 29th to August 10th, 2016, Tel Aviv University, together with Renmin University of China, Nanjing University and Nantong Open University, conducted "China-Israeli Student Interview Tour", in which a number of Chinese and Israeli students paid visits to many Chinese ancient villages and towns.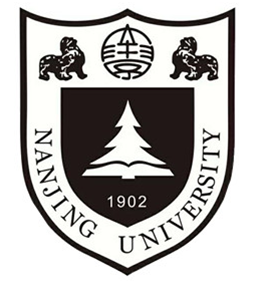 In June, Prof. XU Xin, Director of Institute of Jewish and Israel Studies, Nanjing University visited Israel and signed a Memorandum of Understanding with Bar-Ilan University for jointly Establishing Sino-Israel School of Jewish Studies.
On September 5, President CHEN Jun met Prof. Arie Zaban, Vice President of Bar-Ilan University, and exchanged views with him on Sino-Israel cultural exchanges, innovation and entrepreneurship. They agreed to work together on the establishment of Sino-Israel School of Jewish Studies, and hold its opening ceremony in October Next year.
To promote Sino-Israel cultural exchanges, Nanjing University has invited professors specialized in biblical studies of Tel Aviv University to give lectures. Professor ZHANG Ping from the Department of Asian Studies, Tel Aviv University, and also a Chair Professor of the Program for Cheung Kong Scholars by Chinese Ministry of Education visited Nanjing University and give lectures. Prof. SONG Lihong has worked as visiting research fellow at Albright Institute of Archaeological Research in Jerusalem, Israel from February to July.
This autumn, a new course entitled "Anti-Semitism: Continuity and change" is open for master students.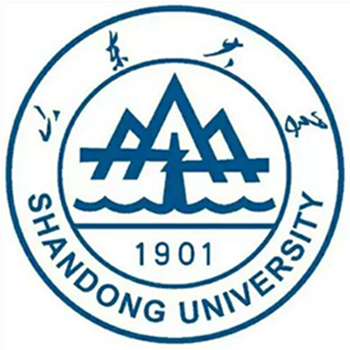 Shandong University actively promote mutual exchanges in the area of Jewish and cross religious studies. In September 6th, Bar Ilan University vice president Azie Zaban visited Shandong University. Tel Aviv University professors Athalya Brenner and Yairah Amit and Zhang Ping's visit Shandong University. Dr. Dong Xiuyuan, studies the role of Judaism in contemporary Israeli society and the innovative ideas and mechanisms of the University in Jerusalem in Israel.
Shandong University and the Hebrew University has officially signed a cooperation agreement on student exchange.
China Agricultural University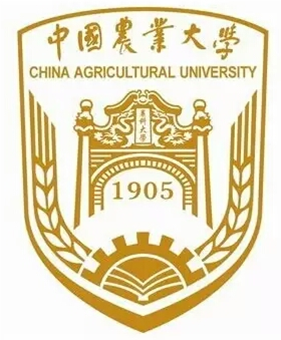 After Inaugural Forum of Presidents of Israel-China Higher Education Institutions, our university continues to strength the communication and cooperation with related universities and scientific research institutes in Israel basing on the established cooperation. The fruitful results are as follows:
On 5-12 June, 2016, Four professors from the College of Water Resources & Civil Engineering of CAU - Professor GUO Ping, Professor MAO Xiaomin, Associate Professor HAO Xinmei and Associate Professor WANG Sufen visited the Hebrew University of Jerusalem, Technion-Israel Institute of Technology, Tel Aviv University and the largest irrigation company in Israel -Netafim.

On 26 July, 2016, Professor MAO Xiaomin from the College of Water Resources & Civil Engineering of CAU invited Associate Professor Raphael Linker from the Faculty of Civil and Environmental Engineering, Israel Institute of Technology to CAU for academic communication.

During 21-24 September, 2016, Benny Chefetz, Associate Dean and other four professors from the Faculty of Agriculture, Food and Environment in Hebrew University of Jerusalem visited CAU for further cooperation and academic exchange. Vice President GONG Yuanshi participated the meeting. And the two universities mainly discussed the possibility for joint PHD program. Then the delegation of HUJ visited the College of Water Resources & Civil Engineering, the College of Plant Protection and the College of Veterinary Medicine for academic workshop and communication with professors and students.
Northwest Agriculture and Forestry University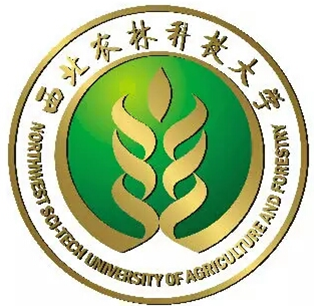 Continue to work with Israel's Tel Aviv University, Haifa University, the University of Ben Gurion, and the Institute of science and technology to carry out in-depth cooperation and exchanges:
The signing of a memorandum of cooperation, realize the sharing of resources in the related fields as well as the normalization of cooperation, the joint declaration of major projects of international cooperation in science and technology.

Academic exchange mainly focused on training of graduate students, graduate students were invited to explain the latest developments in the field of the related research areas.
Major ongoing projects are:
State Key Laboratory of scientific research cooperation - arid crop stress biology and grain improvement project at Tel Aviv University, from April 2015 to 2018.

The College of agriculture and evolution of the University of Haifa in Israel is to carry out scientific research cooperation with NAFU. In 2016, NAFU carried out the collection of wild wheat germplasm resources, investigation of agronomic traits and identification of high quality germplasm resources, and the identification of drought resistance and the exploration of high quality seed resources of wild wheat germplasm resources.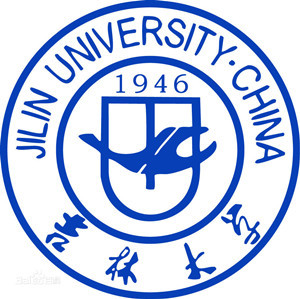 Innovation and entrepreneurship Cooperation Research Center
June - October, Jilin University and Israeli Ben Gurion University has jointly built a cooperative research center for innovation and entrepreneurship as a platform for sustainable and stable cooperation.
Cooperation with Israel Asia Group Corperation Co., Ltd.
In March 2016, Jilin University and Israel Asia Group signed a framework agreement on the global development of shale oil and heavy oil projects.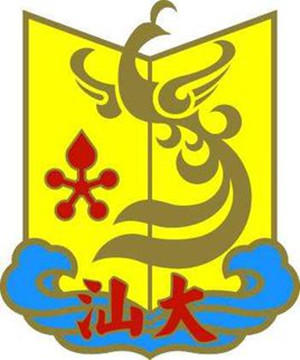 Shantou University keeps sustained and in-depth cooperation with the Israel Institute of Technology. There are over 14 programs advanced steadily, covering areas in environmental engineering, big data, nanotechnology, organizational behavior and medical science, etc. Among them, 6 projects have been screened and granted by the STU-Technion Research Program (STRP). Totally 874,082 USD per year is funded, of which 400,967 USD per year from China and 473,115 USD per year from Israel. Currently the research funding has been allocated by the Li Ka Shing Foundation and would be put in place recently.
Moreover, the Israeli Research Center of Shantou University is under construction with the aim of attracting worldwide talents in Israeli research, set up academic research and cross-cultural communication platform. Not only Shantou University, but also the whole Chaoshan area, can know deeply about the Jewish and Israeli cultural.
East China Normal University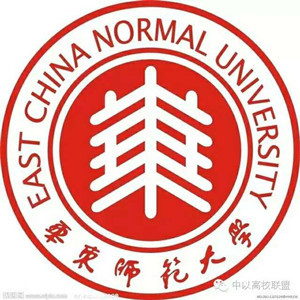 On March 24th, 2016, in the witness of Mr. Matan Vilnai, Israel's Ambassador to China, ECNU together with UH, MINHANG and ZIZHU signed the Memorandum of Understanding on the co-establishment of the Joint Translational Institute. Late in the same month, witnessed by China's Vice Premier LIU Yandong and Israeli Minister of Education Naftali Bennett, the two-party Memorandum of Understanding was signed.
Within the ECNU-UH collaborative framework, a good number of events and activities have been launched gradually, including joint application for research programs in fields such as Education, Psychology and Neuroscience, Summer Camp Programs of innovation & entrepreneurship orientation for ECNU students, regular student exchange, frequent mutual visits for dialogues between leaderships and for academic exchanges between professors as well as scholars. In the recent four or three months, 39 ECNU students majored in Education, Ecology & Environment and Estuarine & Coastal Research actively participated in a three-week full-scholarship internship program at UH, where a Summer Camp was also organized for another 14 ECNU students. Moreover, Prof. Ofira Ayalon from UH who is also one renowned expert in Environmental studies in Israel gave lectures on "Corporates Environmental Management Systems" at ECNU, mainly for students from the Faculty of Economics and Management.
Besides, several visits were paid to ZIZHU International Education Park where the building for the Joint Translational Institute is located, for more in-depth studies of the physical space, and rounds of intensive discussions were carried out for further planning and interior design of the building.